Established in 1948 in the industrial belly of Brooklyn, NY, Crisloid quickly built a reputation on unrivaled, American-made, premium quality products. Company founders and gaming enthusiasts Alphonse and Lucky Lodato believed that quality materials and painstaking engineering were tantamount. Their execution of this philosophy swiftly propelled Crisloid into its global position as a worldwide gaming supplier.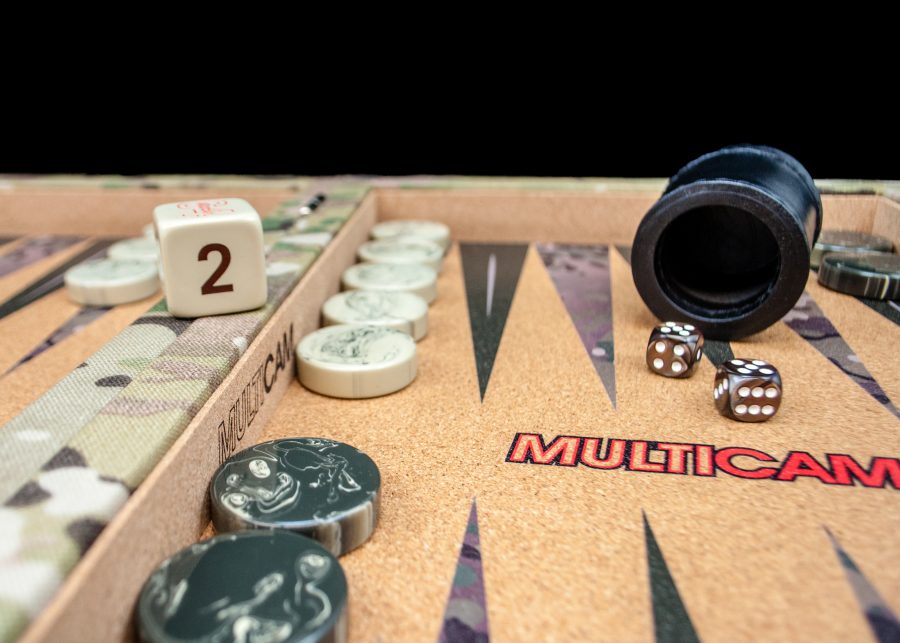 Crisloid is proud to present this offering in tribute to the brave warriors who keep us safe every day. Covered in the same rugged CORDURA® brand fabric as the gear that is used in the field, the MultiCam® board is sure to inspire.
Crisloid's MultiCam® Backgammon Set is made in their Tournament Attaché style, which pairs with Crisloid's famous handcrafted 1.75″ checkers, especially known for their heft and strong hand feel. This set also includes their black leather dice cups, featuring a ribbed interior and trip-lip for the best dice roll possible.  CLICK HERE TO ORDER YOUR MULTICAM BACKGAMMON SET TODAY!
Made in the USA
INCLUDED ACCESSORIES: